The marketing concept calls for understanding customers and satisfying their needs better than the competition. But different customers have different needs, and it rarely is possible to satisfy all customers by treating them alike.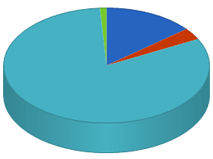 Catering to the demands of a wide spectrum of industrial sectors in five continents, we take pride in being able to penetrate international markets with our superior products, genuine pricing, high service standards and strong business ethics. With a client base in 29 nations and counting, we satisfactorily meet the needs of a variety of customers in automotive industries with the help of our trusted logistical partners.

Our diversified range of fasteners that can be shipped via sea, road and air inclusive of Center Bolts, Hub Bolts, Spring Pins, Wheel bolts and nuts, Hex Head Bolts, Hex Nuts and Flat Washers and more. It is our aim to build long-lasting business associations with our esteemed clients, by providing them a highly-tensile product that stands as testimony to our reliability, commitment and excellence.